Risk aversion dominates the markets in the early part of European session. Australian Dollar is currently the biggest loser, followed by Euro. Yen is the clear gainer followed by Swiss Franc and Dollar.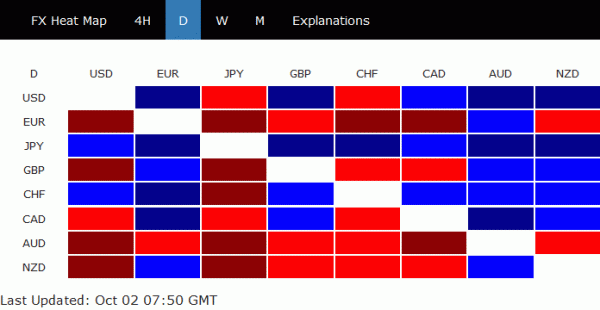 On the one hand, Italy's budget is a key focal point after EU officials basically rejected it. At the same time Deputy Prime Minister, 5-Star movement leader, Luigi Di Maio insisted today that "We are not turning back from that 2.4 percent target, that has to be clear … We will not backtrack by a millimeter."
Italian 10 year yield surges as open and hit as high as 3.444, highest level since 2014. It's staying up 0.079 at 3.384 at the time of writing.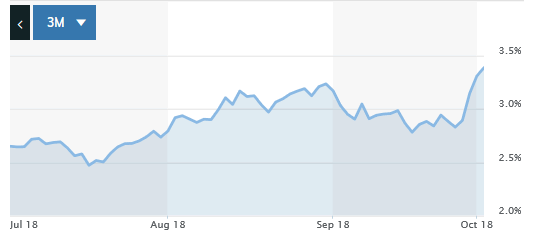 On the other hand, German 10 year yield is down -0.031 at 0.435. Spread is now very close to 300 again.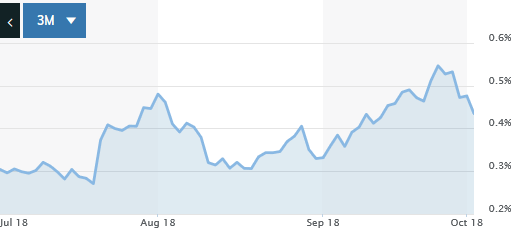 On the other hand, Hong Kong HSI suffers steep selling back from holiday. It's current down -2.55% and 27000 handle looks vulnerable. China is still on holiday. But selloff in HSI could be a prelude to SSE. US is now more ready to take on full trade war with China as settling Canada.