Follow up on our GBP/USD short (entered at 1.3150) as last updated here. In short, we'll exit the position at market now (1.3079), with 71 pips profit .
The stronger than expected rebound from 1.2921 raised the chance that rise from 1.2661 is not completed at 1.3297. That is, we'd probably see another test on 1.3297 before heading back to 1.2661 low.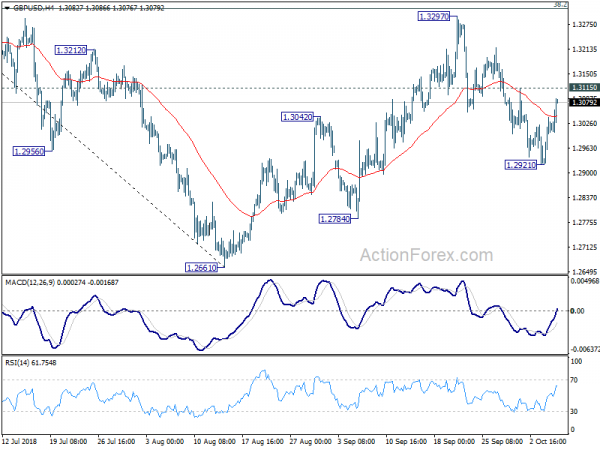 In formulating the strategy, our biggest mistake was the view on EUR/GBP. We believed that the fall from 0.9097 was completed at 0.8847. And the pull back from 0.8894 was a corrective move. That is, Sterling will eventually underperform Euro and help pressure GBP/USD. But the acceleration below 0.8847 today invalidated this view.
Secondly, we gave the position another chance to see if NFP will give dollar a strong boost. But it doesn't. So, we'll exit the GBP/USD short for now with some profit and move on.