UK GDP grew 0.2% mom in November, above expectation of 0.1% mom. For the three months to November, GDP growth slowed to 0.3% 3mo3m.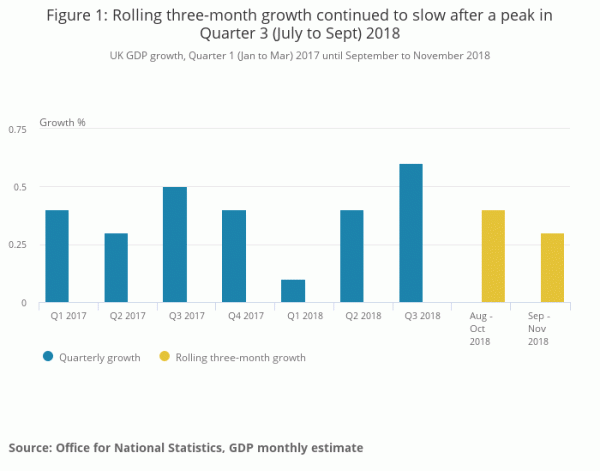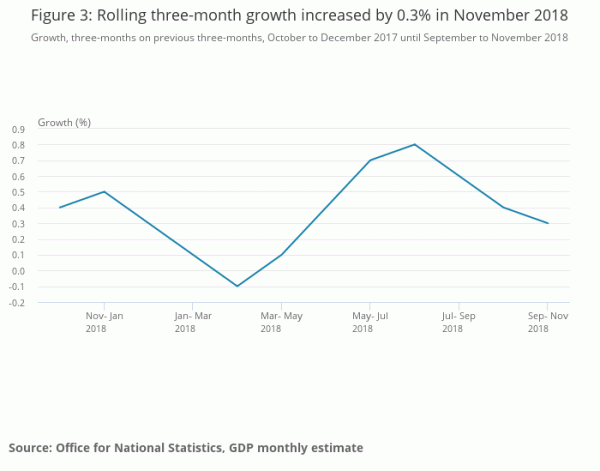 Commenting on today's GDP figures Head of National Accounts Rob Kent-Smith said:
"Growth in the UK economy continued to slow in the three months to November 2018 after performing more strongly through the middle of the year. Accountancy and housebuilding again grew but a number of other areas were sluggish. Manufacturing saw a steep decline, with car production and the often-erratic pharmaceutical industry both performing poorly."
Over the three months from September to November, services contributed to 0.24% GDP growth, construction contributed 0.13%. But production was a drag and contributed to -0.12% contraction.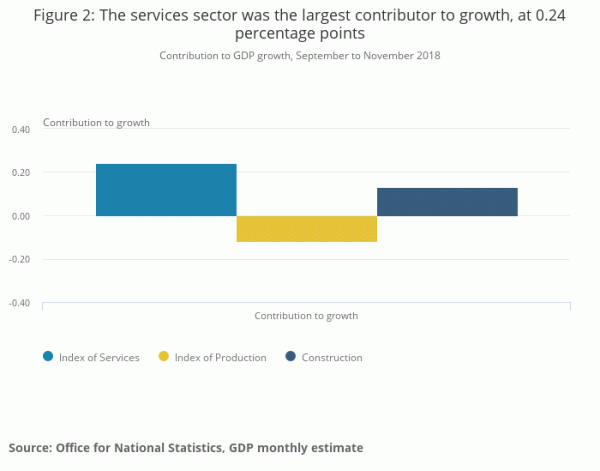 Also from UK, industrial production dropped -0.4% mom, -1.5% yoy in November, well below expectation of 0.2% mom, -0.5% yoy.
Manufacturing production dropped -0.3% mom, -1.1% yoy, also well below expectation of 0.4% mom, -1.y% yoy.
Visible trade deficit widened to GBP -12.0B in November.