France PMI Manufacturing rose to 50.5 in October, up from 50.1 and beat expectation of 50.3. PMI Services also rose to 52.9, up from 51.1, and beat expectation of 51.8. PMI Composite rose notably to 52.6, up from 50.8.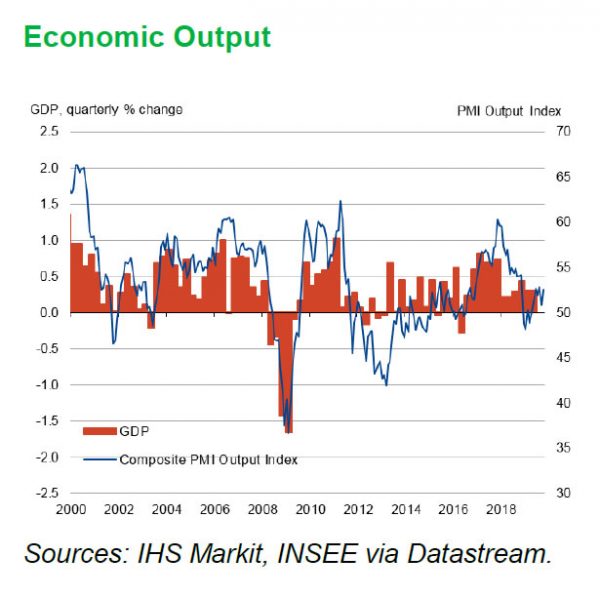 Commenting on the Flash PMI data, Eliot Kerr, Economist at IHS Markit said:
"Following a slowdown in activity growth during September, the private sector rebounded at the start of the start of the fourth quarter. A recovery in manufacturing output coupled with faster growth in services saw total activity rise solidly.
"That said, the rate of expansion in manufacturing continued to notably lag behind that registered in the service sector, extending the trend seen throughout the majority of 2019 so far.
"Nonetheless, the data are consistent with the continuation of solid gains in both official economic output and employment heading into the end of the year."