After a rather long day with UK CPI and BoC as main events, GBP and CAD are set to end as the weakest ones. CAD is performing worst, as followed by GBP. GBP is indeed quite resilient from our point of view. For the time being, GBP/USD is still holding above 1.4144, GBPJPY above 151.15 and EUR/GBP below 0.8379. There is no avalanche selloff. On the other hand, EUR and AUD are being the strongest ones.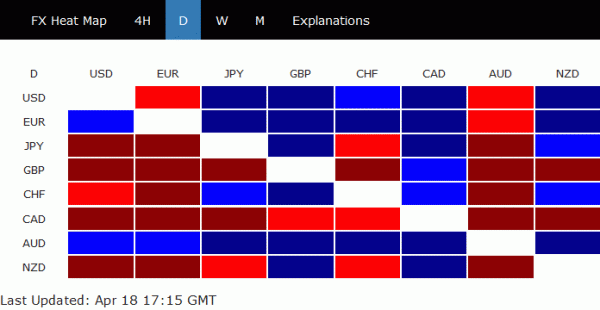 Taking a look at AUD action bias table, it's rather neutral against USD, EUR and JPY. GBPAUD shows downside action bias in H and 6H, neutral D and upside W. H and 6H movements look counter trend and that's why D is neutral.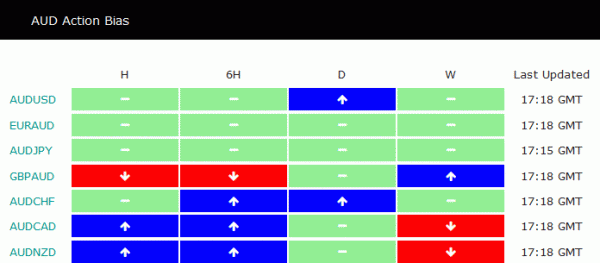 Similarly, AUDCAD show upside action bias in H and 6H, neutral D and downside W. The H and 6H movements are counter trend.
These counter trend movements are ok for quick intraday or swing pattern trades. But until they're prove to be reversals, for position trading, they're rather forgettable.
And, bear in mind that Australian employment data is upcoming in Asian session. Probably by then, AUD will show its true color.
— What is trade is as important as how to trade.