Import prices declined 0.2 percent in March on lower prices for imported energy goods. Ex-fuel, however, prices are rising amid strengthening in the industrial sector and an improved capital spending environment.
Petroleum a Drag, but Core Import Prices Rise
Import prices slipped in March for the first time in four months as the recovery in oil prices took a step back. Prices for goods from overseas fell 0.2 percent.
Ex-petroleum prices rose 0.2 percent and are up 1.2 percent year over year. The recovery in nonfuel prices has been in large part driven by strengthening in the business sector as nonfuel industrial supplies and capital goods prices are rebounding.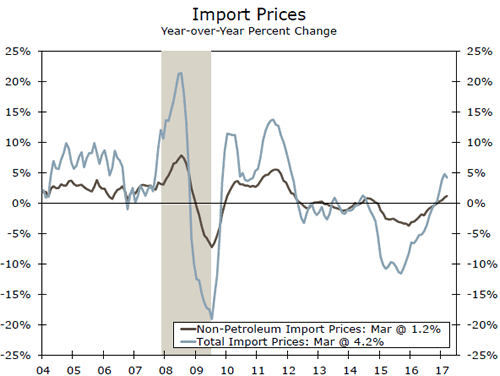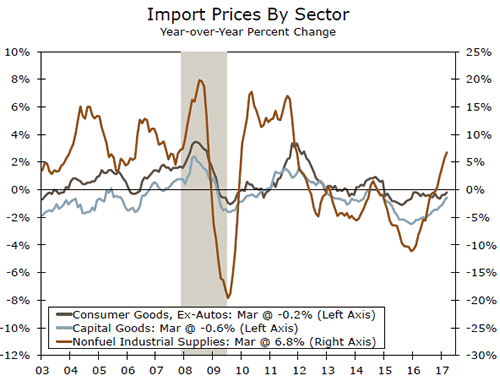 Consumer Good Price Pressures Still Soft
Prices for imported consumer goods fell last month but, after upward revisions to January and February, suggest some modest easing in the rate of goods deflation in the core CPI.
Exporters have benefited from the improved global backdrop and more stable dollar, allowing further price increases. Export prices ex-food and fuel items rose 0.3 percent in March and, on a 12-month basis, are rising at the strongest pace since 2012.