Currency pair EUR/USD
The EUR/USDis in a large consolidation zone and the new direction will depend whether price breaks above resistance (red) or below support (green). A bullish breakout would confirm the expected wave 5 pattern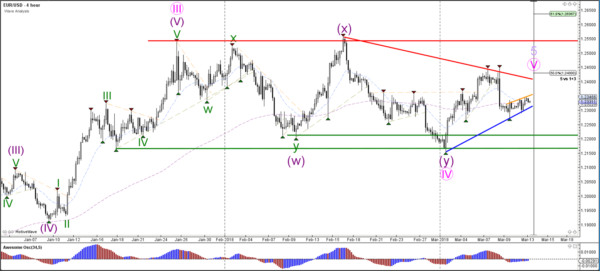 The EUR/USD is building a channel which could indicate a larger WXY (blue) correction within wave 2 (purple) if price breaks below support (blue). A bullish breakout above resistance (orange/red) could start a potential wave 3 (blue).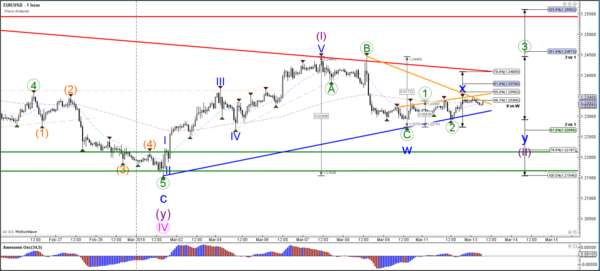 Currency pair GBP/USD
The GBP/USD is probably ina wave 1-2 (green)within wave 5 (brown) unless price breaks below the bottom of wave 4 (brown). A bullish break above resistance (red) could confirm wave 5 (blue).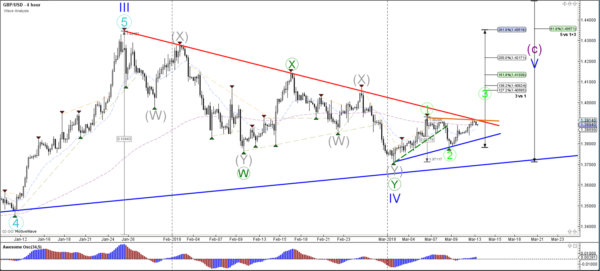 The GBP/USD could be building a bearish retracement. A bullish breakout could start a wave 3.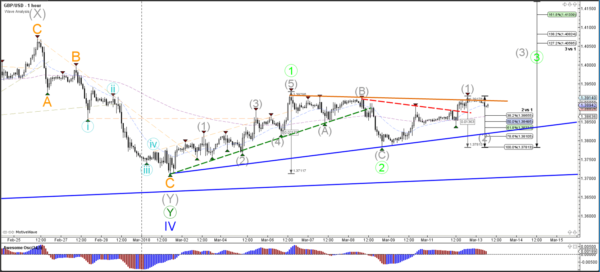 Currency pair USD/JPY
The USD/JPY is in a correction and a bullish breakout above the resistance trend lines (red) is needed before an uptrend could start.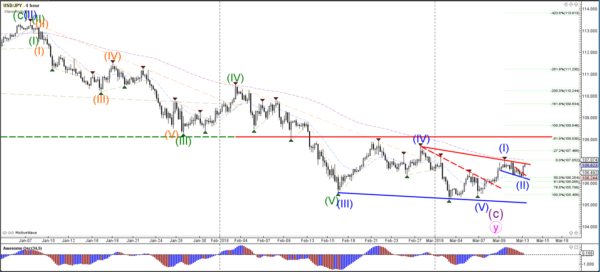 The USD/JPY needs to break above resistance (red) before a larger uptrend could start.