Dollar is apparently lifted mildly by a Bloomberg report that US Treasury Secretary Steven Mnuchin and Chinese Vice Premier Liu He are having private conversations for restarting the trade negotiations.
It seems like a very early stage of re-engagement as there is no time-table, nor any format for the talk. But, there is only vague consensus that talks need to take place.
While Dollar is strengthening against Yen, it dips notably against the offshore China Yuan on the news.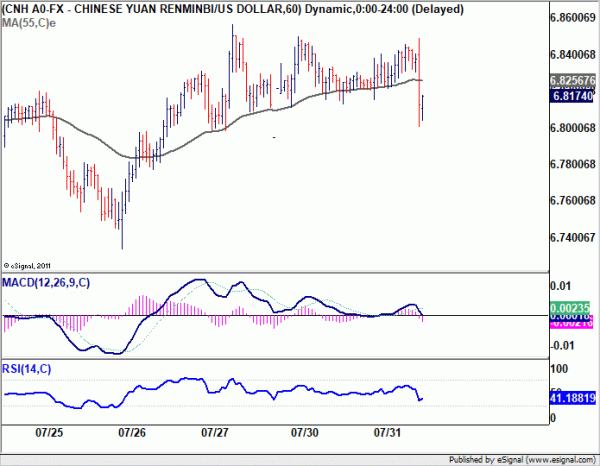 On the one hand, it's understandable for China to seek a way out of the tariffs vicious cycle given that US and EU are now aligned against it after Juncker's visit.
On the other hand, it should be noted that Liu He was assigned a new task last week to lead a special work group to oversee state-owned enterprise reforms. Adding another task for Liu in such a crucial time when he's leading trade negotiation with the US is unusual. And that prompted speculations that President Xi Jinping is not satisfied with what Liu has done. And Liu could be moved away from the circle on the trade issue.
So, the news is doubtful to us.