Australia PMI Manufacturing dropped to 49.1 in January, down from 49.2. PMI Services dropped to 48.9, down from 49.8. PMI Composite dropped to 48.6, down from 49.6. That's the record worst contraction reading since the survey started in May 2016.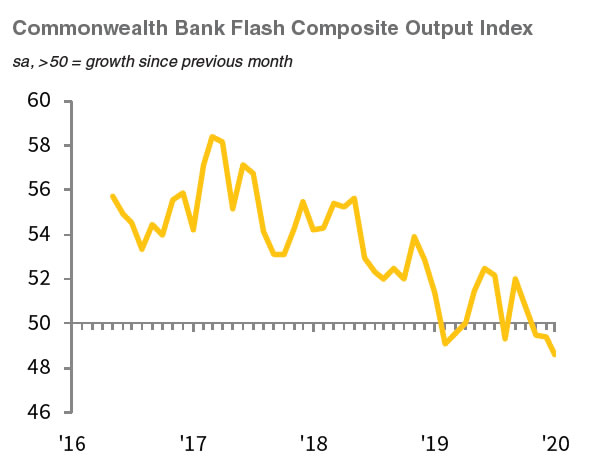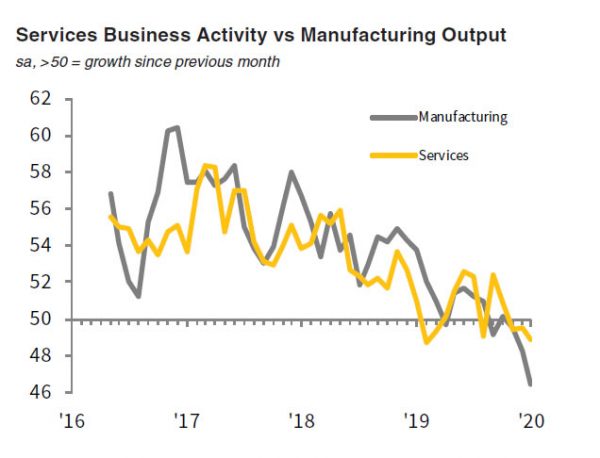 Commenting on the Commonwealth Bank Flash PMI data, CBA Chief Economist, Michael Blythe said:
"The January "flash" results show the softness in the Australian economy at the end of 2019 has spilled over into the early part of 2020. There is some fundamental weakness in the Australian economy associated with consumer constraint, the residential construction downturn and the reluctance of business to invest. But the PMI results are also being influenced by the terrible bushfires around Sydney and elsewhere. At this stage the impact seems to be mainly through disruption to supply chains. Supplier delivery times have increased sharply".
"The gloom should not be overdone. Key leading indicators like new orders and employment are showing a notably stronger result than the "headline" PMI readings. And expectations about future business remain at encouraging levels".