France PMI Manufacturing rose to 51.0 in January, up from 50.4, beat expectation of 50.5. PMI Services dropped to 51.7, down from 52.4, missed expectation of 52.1. PMI Composite dropped to 51.5, down from 52.0, hitting a 4-month low.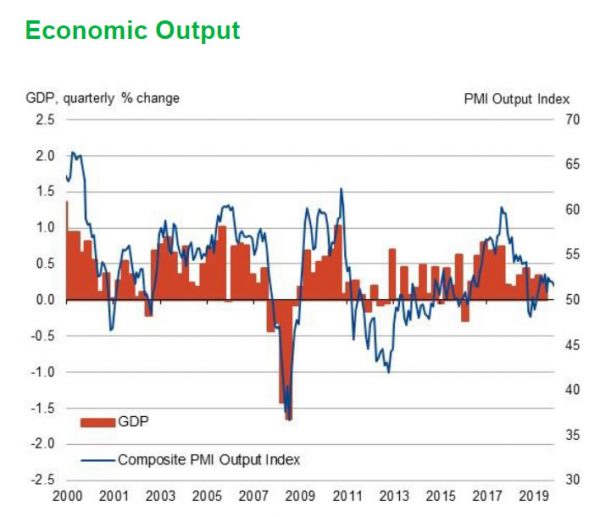 Commenting on the Flash PMI data, Pollyanna De Lima, Principal Economist at IHS Markit said:
"The flash PMI data continued to show a slowdown in economic growth across France. While there were warnings of softer conditions in the service sector, linked to national railway strikes, manufacturing displayed mild signs of revival. Factory orders and exports returned to expansion mode – in part aided by price-discounting strategies – thereby boosting production growth. Goods producers signalled their first drop in charges in close to three-and-a-half years.
"Encouragingly companies across both sectors are in buoyant mood regarding the year-ahead outlook for business activity, with optimism at a nine-month high. This upbeat growth projections continued to drive job creation and should ensure the private sector stays in expansion territory in the near-term."