Euro is attempting a recovery today but that's mainly technical on oversold condition.
Italian 10 year yield dips to 2.946 earlier today but is back above 3.000 handle. It's possibly trying to settle at around 3% before another move.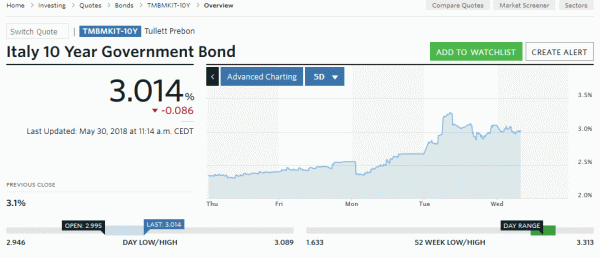 German 10 year bund yields hit as high as 0.338 and is now back at 0.322. It breached 0.2 handle earlier this week during bund buying climax.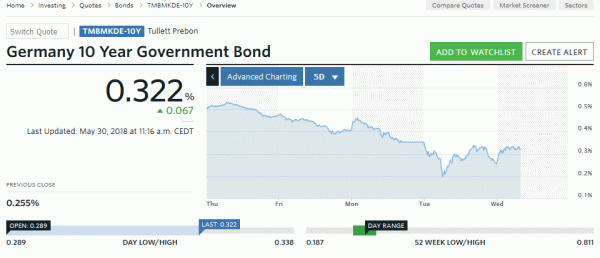 Technically, 1.1639 in EUR/USD and 126.43 in EUR/JPY should be watched. Temporary bottoms are considered to be formed in both pairs until these minor resistance levels are breached. Otherwise, further decline is more likely than not.