The rise in oil prices paused while hovering at recent highs. While there are signs that OPEC+ has cut output more than promised, the increase in US inventory has again raised concerns about oversupply. S&P's survey suggests that OPEC-10 as a whole reduced output aggressively in June. The aggregate compliance level was 111%. Again, Saudi had "over-cut", shrinking its output to 7.58M bpd, lowest since June 2002. Countries that continued to produced more than the allocated quotas include Iraq, Nigeria, Angola, etc.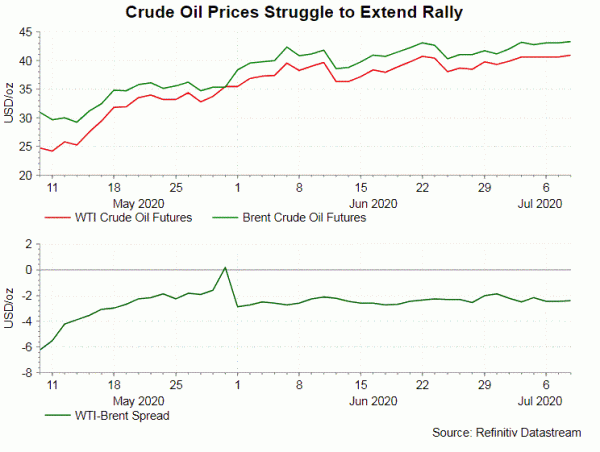 Compliance level of non-OPEC participants reached 98% last month. Russia just produced according to its quota, achieving a compliance of 100%. OPEC+ altogether delivered 106% of its committed production cuts, up from 85% in May. While this is a good sign in helping demand/supply re-balance, the impact would probably be short-lived. Recall that, under the OPEC+ deal, participants agreed to cut production by an aggregate 9.7M bpd from May through July. There has been no talks of extending this further, suggesting that the reduction will likely fall to 7.7M bpd from August.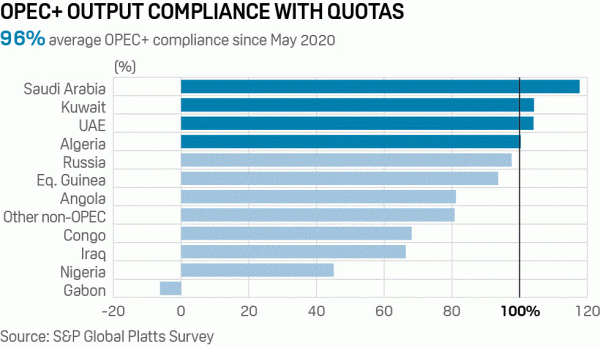 Separately, the report from the US Energy Information Administration (EIA) shows that total crude oil and petroleum products (ex. SPR) stocks soared +9.84 mmb to 1461.62 mmb in the week ended July 3. Crude oil inventory rose +5.65 mmb (consensus: -3.11 mmb) to 539.18 mmb. Stockpile rose in 4 out of 5 PADDs. PADD 3 (Gulf Coast) inventory soared +5.05 mmb during the week. Cushing stock added +2.21 mmb, to 47.79 mmb, the first increase since May. Utilization rate added +2 percentage points to 77.5% while crude production steadied at 11M bpd for the week. Crude oil imports gained +1.43M bpd to 7.39M bpd in the week.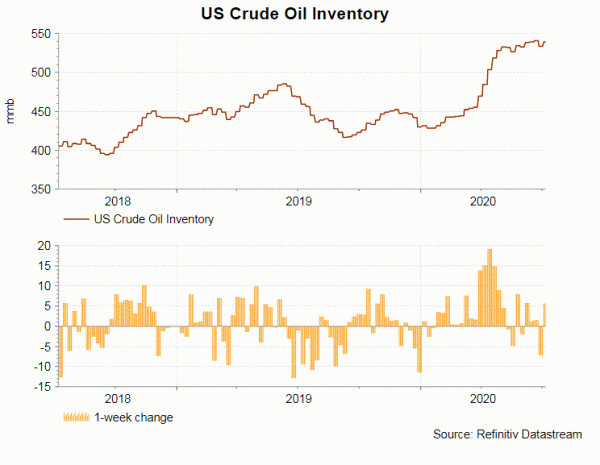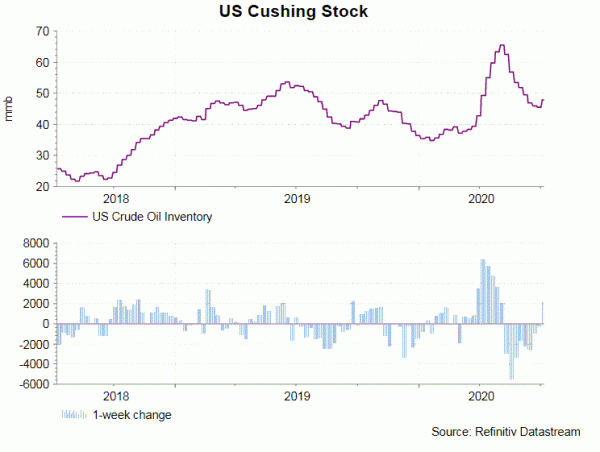 Concerning refined oil product inventories, gasoline inventory declined -4.74 mmb to 251.58 mmb. The draw was the biggest since March as demand gained +2.39% to 8.77M bpd. The market had anticipated a -0.002 mmb decrease in stockpile. Production added +1.57% to 9.05M bpd while imports slumped -27.89% to 0.73M bpd during the week. Distillate jumped +3.14 mmb to 177.26 mmb, highest on record. The market had anticipated a -0.075 mmb decrease. Demand slumped -20.1% to 3.02M bpd. Production added +2.85% to 4.76 mmb while imports declined -46.67% to 0.07M bpd during the week.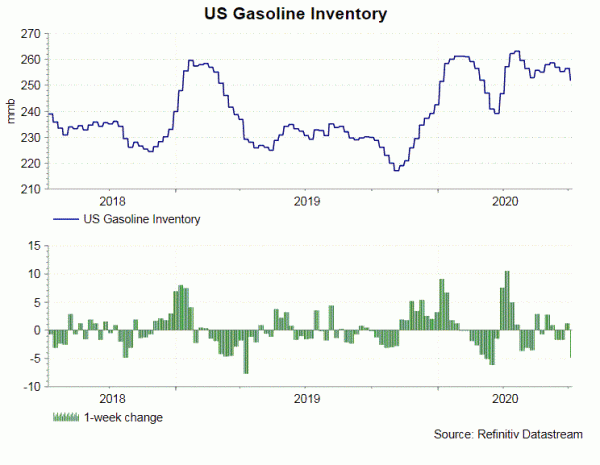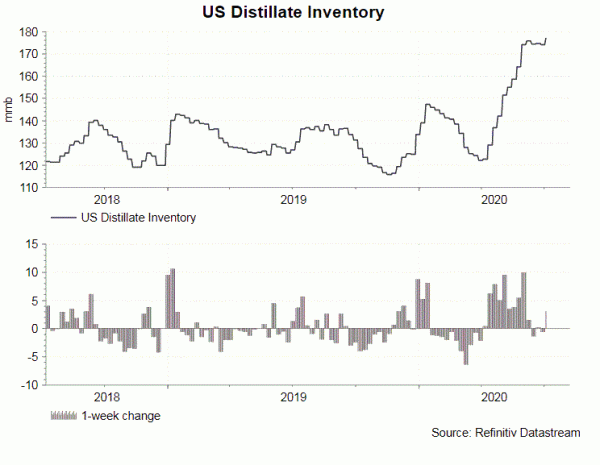 Released after market close on Wednesday, the industry-sponsored API estimated that crude oil inventory gained +2.05 mmb during the week. For refined oil products, gasoline inventory dropped -1.83 mmb while distillate fell -0.85 mmb.