As suggested in the CFTC Commitments of Traders report in the week ended November 13, NET LENGTH in USD Index persisted despite little volume. All other major currencies stayed in NET SHORT positions. This came in line with the FX movement that the greenback strengthened against major currencies with the exception of New Zealand dollar. Speculative longs on USD index added +153 contracts while shorts slipped +78, sending the NET LENGTH higher, by +231 contracts, to 40 513 contracts.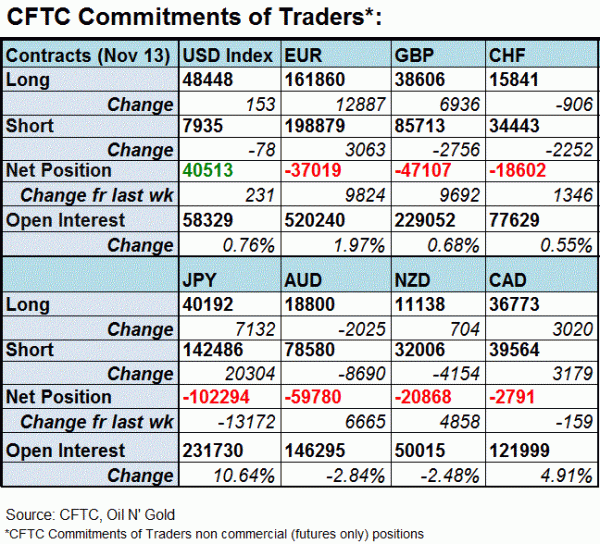 NET SHORTS for both European currencies increased. For EUR futures, speculative long positions rose +12 887 contracts while shorts gained +3 063 contracts, reducing NET SHORT to 37 019 for the week. NET SHORT for GBP futures decreased -9 692 contracts to 47 107. The outlook for sterling remained volatile as a number of officials, including Brexit secretary Dominic Raab, quit amidst dissatisfaction over PM Theresa May's draft Brexit deal.
On safe-haven currencies, Net SHORT for CHF futures slid -1 346 contracts to 18 602 while that for JPY futures soared +13 172 contracts, to 102 294 during the week. Bets on the latter gained on both sides.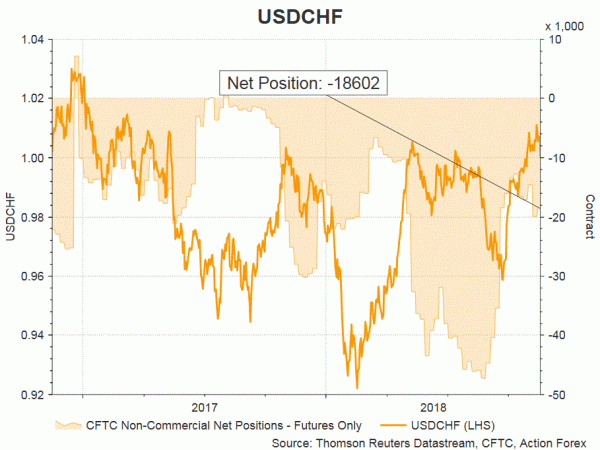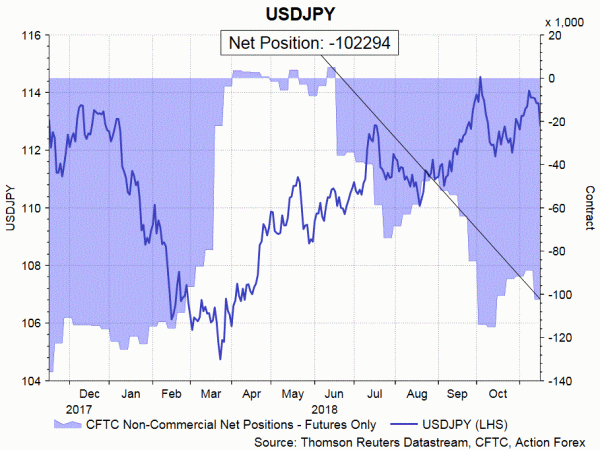 On commodity currencies . NET SHORT for AUD futures dropped -6 665 contracts to 59 781, while that for NZD futures decreased -4 858 contracts to 20 868. NET SHORT for CAD futures added +159 contracts to 2 791.