The CFTC Commitments of Traders report in the week ended May 28 shows that NET LENGTH in USD Index climbed higher, by +386 contracts, to 27 098. Both speculative long and short positions increased during the week. Traders continued to trim their bets on USD. Recent focus has returned to Fed's monetary policy outlook. Driven by intensifiation of trade war and rising global economic uncertainty, the market has started to price in more than one rate cut this year. All other major currencies stayed in NET SHORT positions.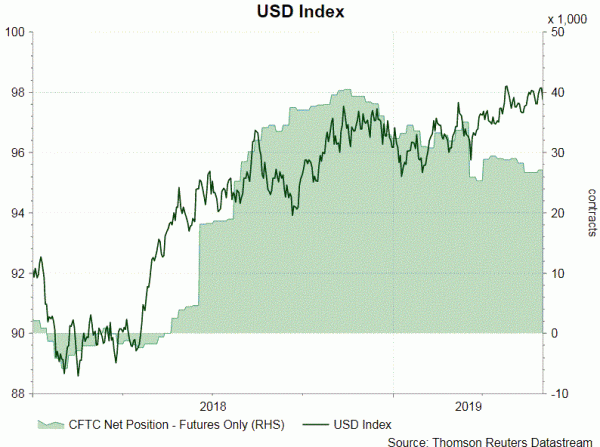 Concerning European currencies, NET SHORT for both EUR and GBP futures continued to increase but the size was trimmed. The market took a breath after the past eventful week. NET SHORT for euro futures increased +1 411 contracts to 99 691. NET SHORT for GBP futures rose +5 844 contracts to 31 996. Speculative long positions gained +6 158 contracts while speculative shorts gained sharply, by +12 002 contracts, for the week.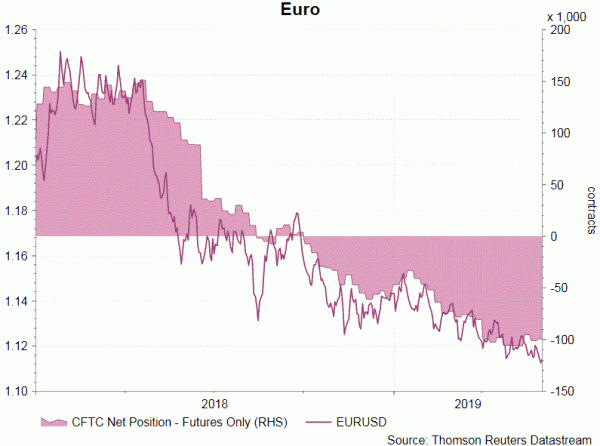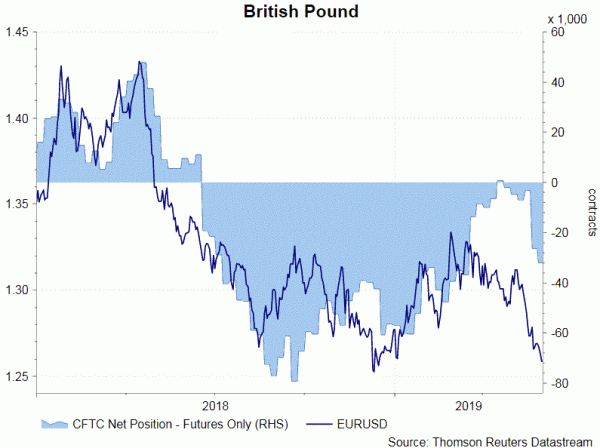 On safe-haven currencies, Net SHORT for CHF futures fell -2 820 contracts to 34 675. NET SHORT for JPY futures added +374 contracts to 55 577 during the week. Speculative long positions dropped -1 737 contracts while shorts slipped -1 352 contracts.
On commodity currencies . NET SHORT for AUD futures gained +282 contracts to 66 393. Speculative long positions slipped -1 104 contracts while shorts dropped -822 contracts. Separately, NET SHORT for NZD rose +5 284 contracts to 16 148 contracts last week. NET SHORT for CAD futures fell -2 813 contracts to 38 423.