Driven by a sizeable gain in energy prices, but not Harvey-related, producer price inflation increased 0.2 percent in August. Core producer inflation matched the headline's gain, maintaining a moderate annual pace.
Energy Prices Lead the Charge
Rising from a modest decline in July, PPI-final demand recorded its strongest monthly gain since April. Three quarters of the headline's gain was accounted for by a 0.5 percent increase in goods prices, with three-quarters of that increase attributed to a 9.5 percent jump in wholesale gasoline prices.
Pipeline pressures were mixed, with intermediate processed goods up 0.4 percent and unprocessed goods down 0.7 percent.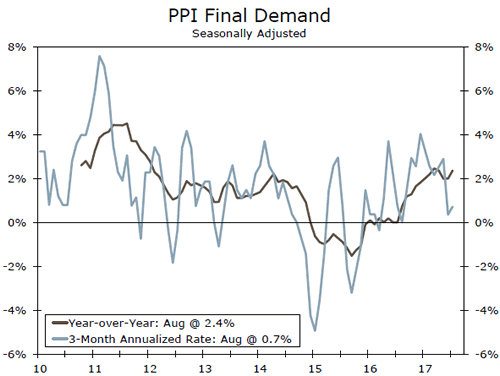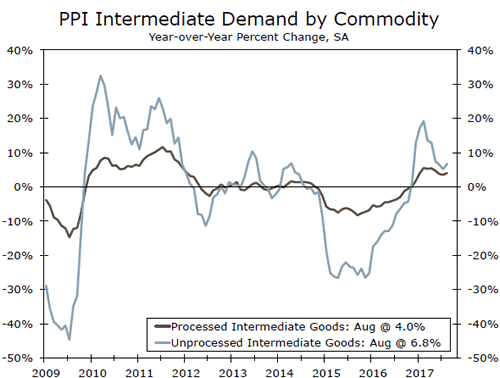 Core PPI Inflation Maintains Trend
Our preferred measure of core PPI inflation, prices excluding food, energy and trade services, beat expectations and increased a trend-like 0.2 percent m/m and 1.9 percent yr/yr.
In spite of the optics that show energy leading the headline gain, today's report does not capture the impact of Hurricane Harvey, as prices are collected during the week including the 13th. Harvey's impact will be reflected in next month's report.