Australian Dollar is trading as the weakest one today as pressured by its own data miss as well as weaker than expected China data. Australia employment rose 12k seasonally adjusted in May, below consensus of 19.2k. Unemployment rate dropped to 5.4%, as participation rate also dropped to 65.5%.
From China, retail sales rose 8.5% yoy in May, slowed from 9.4% yoy and missed expectation of 9.6% yoy. Industrial production slowed to 5.8% yoy, down from 7.0% yoy and missed expectation of 7.0% yoy. Fixed asset investment slowed to 6.1% yoy, down from 7.0% yoy and missed expectation of 7.0% yoy.
EUR/AUD is a top mover today and is displaying strength across time frames.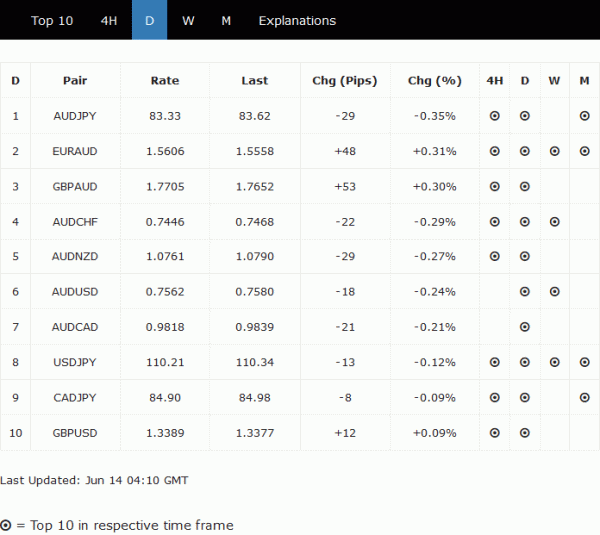 EUR/AUD action bias table also shows some promising near term upside momentum.

This could be seen clearly in the H and 6H action bias charts too.
However, a look at D action bias chart sees that EUR/AUD has just come out of a near term down trend. While the near term rebound is impressive, it doesn't warrant a trend reversal yet.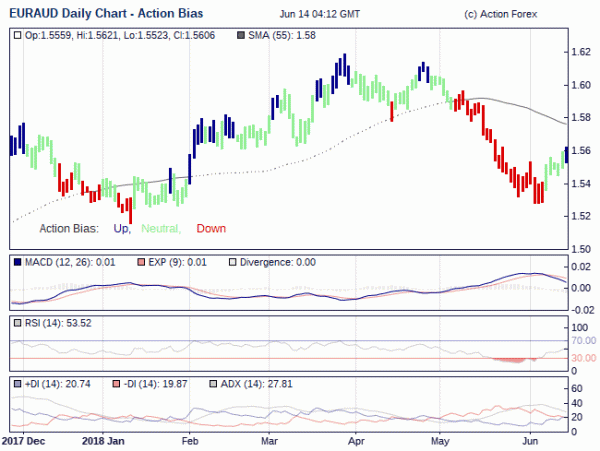 So, we would not suggest chasing the rally. In particular, there is an high profile risk in ECB policy decision and press conference today.