Offshore Chinese Yuan staged a strong rebound, while Dollar tumbles across the board, after China's Central bank announced measure to curb capital outflow and stabilize the falling Yuan exchange rate.
The People's Bank of China said after market close that it raises the "foreign exchange risk reserve ratio of forward sales from 0% to 20%, effective August 6, 2018. According to the statement, it's an act to "prevent macro financial risks, promote the stable operation of financial institutions, and strengthen macro-prudential management."
In the next step, PBoC will "continue to strengthen the monitoring of the foreign exchange market," and, "take effective measures to carry out countercyclical adjustments, maintain the smooth operation of the foreign exchange market, and maintain the basic stability of the RMB exchange rate at a reasonable and balanced level."
Full statement in simplified Chinese.
USD/CNH (offshore Yuan) tumbles sharply after hitting 6.912 earlier today, and it looks like it's set to take on 6.8 handle soon.
Dollar tumbles across the board in the current 4H bar, just ahead of NFP. It's also the weakest major currency for today now.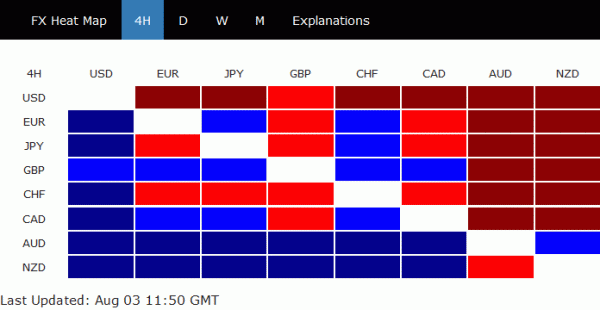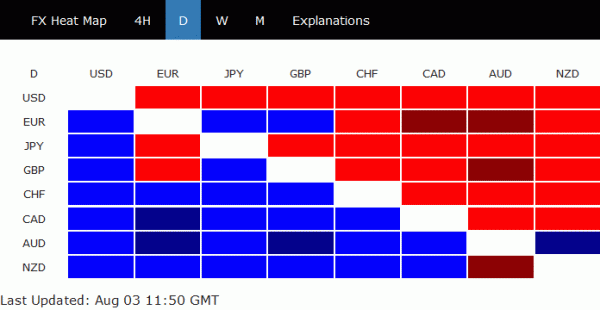 We've mentioned many times that the Chinese Government won't allow free fall of the Yuan happens. If they're going to do something, they will either halt its decline, or at best, slow the Yuan's decline.
This is clear exchange rate manipulation to us. Where is Mnuchin? Where is Trump? Don't move goal post, and stop your lies. Come out and tell China to stop the manipulation!