The forex markets are relatively dull in the first half of US session, comparing to other markets. DOW extends recent up trend and hit another record high at 26793.35. Based on current momentum, more lies ahead. At the time of writing, DOW is up 0.52%, S&P 500 and NASDAQ lags behind, up only 0.19% and 0.15% respectively. Treasury yield are soft today with 10 year yield down -0.026 for the moment.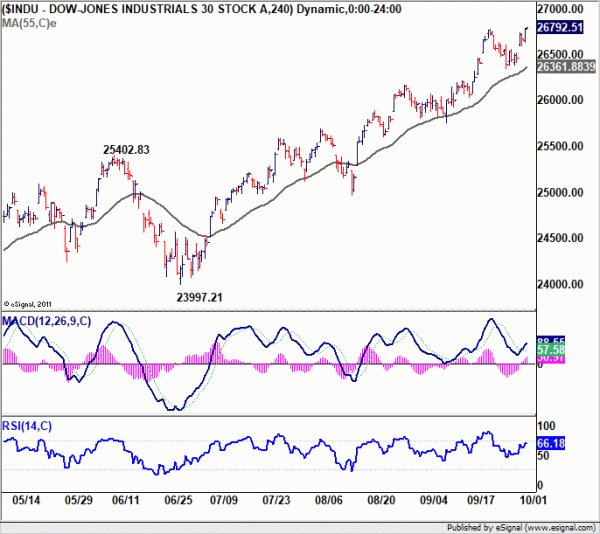 Fortune of European stocks is the opposite. FTSE closed down -0.28%, DAX down -0.42%, CAC down even deeper by -0.71%. German 10 year bund year dropped -0.0516 to 0.424. Italy 10 year yield rose 0.1369 to 3.442. That is, German-Italian yield spread is at 3.018, larger than 300 finally.
Gold stages a strong rebound and is now back above 1200 handle. Current development suggests that prior dip to 1180.86 was just part of a near term correction pattern. Focus is immediately back to 1214.30 resistance. And break will resume the medium term rebound from 1160.36.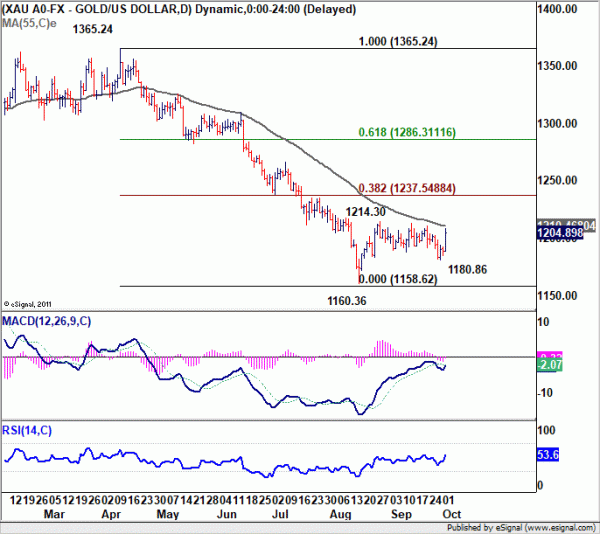 In the forex markets, Yen remains the strongest one for today, followed by Canadian Dollar. Sterling and Australian Dollar are the weakest ones. Strength in Gold is in a way pressuring Dollar and we might seen some more downside in the greenback before the US session ends.