USD bulls won ahead of the June FOMC meeting, as suggested in the CFTC Commitments of Traders report in the week ended June 19. Speculative long positions for USD Index (DXY) futures gained +2 267 contracts while shorts slumped -11 142 contracts, resulting in Net LENGTH of 18 072 contracts, up +13 409 contracts from the prior week. The index rose +1.36% during the week as the greenback strengthened against major currencies with the exception of Japanese yen.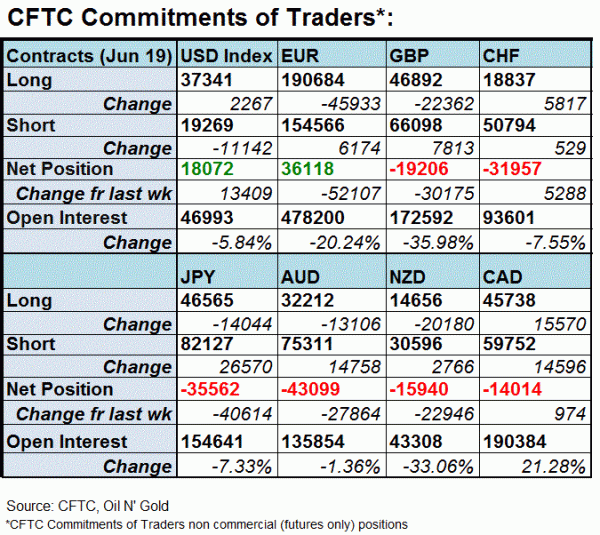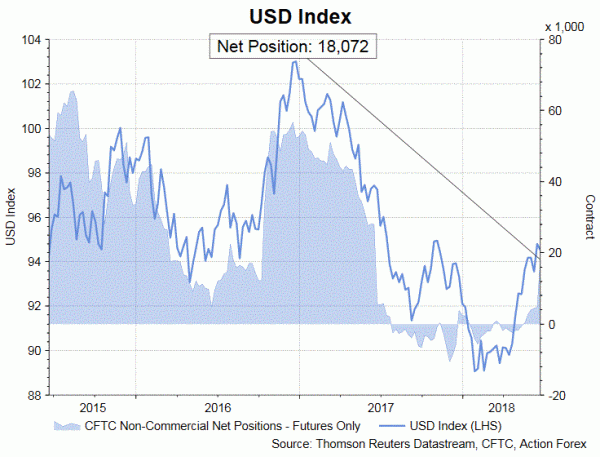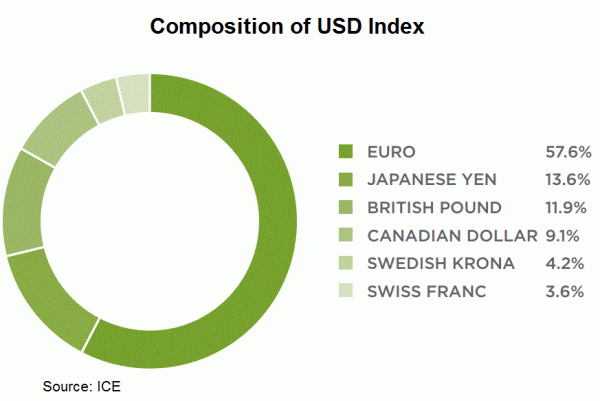 For European currencies, NET LENGTH for EUR futures slumped -52 107 contracts, to 36 118 for the week. Bulls reduced their bets, by -45 933 contracts, to 190 684, while bears increased bets, by +6 174 contracts, to 154 566, for the week. GBP futures shifted to NET SHORT of 19 206 contracts last week ahead of a more hawkish than expected BOE meeting.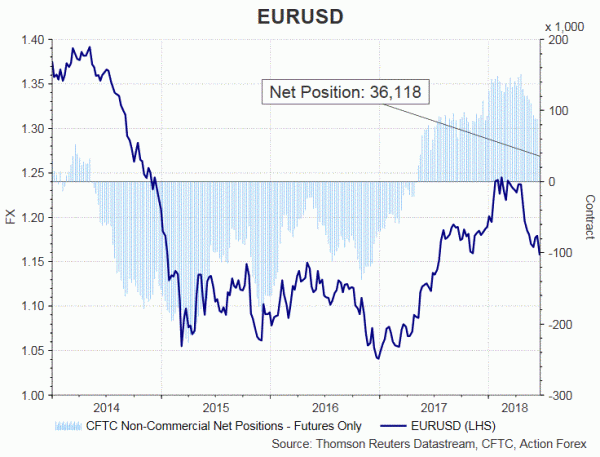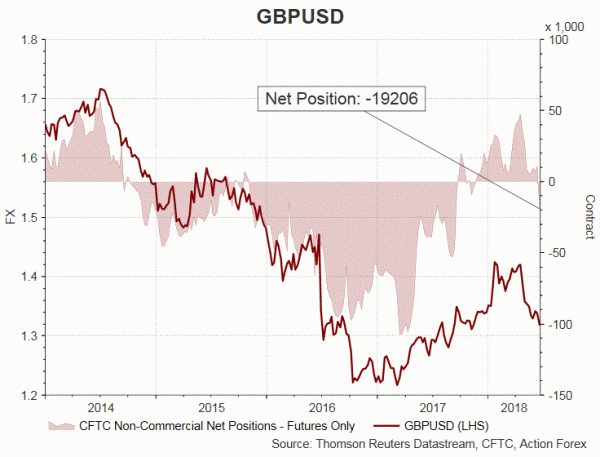 On safe-haven currencies. Net SHORT for CHF futures was down -5 288 contracts to 31 957. JPY futures drifted to NET SHORT of 35 562 contracts, from NET LENGTH of 5 052 contracts in the prior week.
All commodity currencies were in NET SHORT. NZD futures shifted to NET SHORT of 15 940 contracts. Meanwhile, NET SHORT for AUD futures more than doubled to 43 099 contracts while that for CAD futures decreased -974 contracts to 14 014 for the week. All three currencies weakened against US dollar during the week.