Extending the streak for a 19th month, RBA left the cash rate unchanged at 1.5% in May. Benign inflation and recent slowdown in employment growth are allowing policymakers to keep the monetary policy accommodative. The accompanying statement was largely unchanged from the previous one, with the key positive coming from the forecast that GDP growth would rose above +3% this year. All in all, we retain the view that RBA would leave the policy rate unchanged for the full 2018.
On the positive note, RBA indicated that its "central forecast for the Australian economy remains for growth to pick up, to average a bit above 3% in 2018 and 2019". It added that "this should see some reduction in spare capacity in the economy". Despite recent slowdown in payrolls increase, policymakers reiterated the reference that "the strong growth in employment has been accompanied by a significant rise in labor force participation" and acknowledged that the unemployment rate would steady at around 5.5% for some months.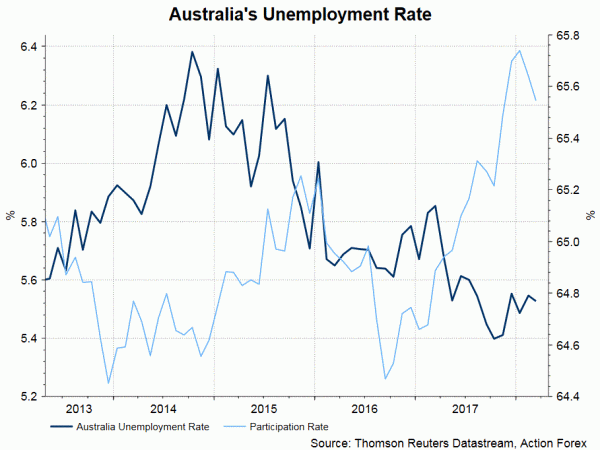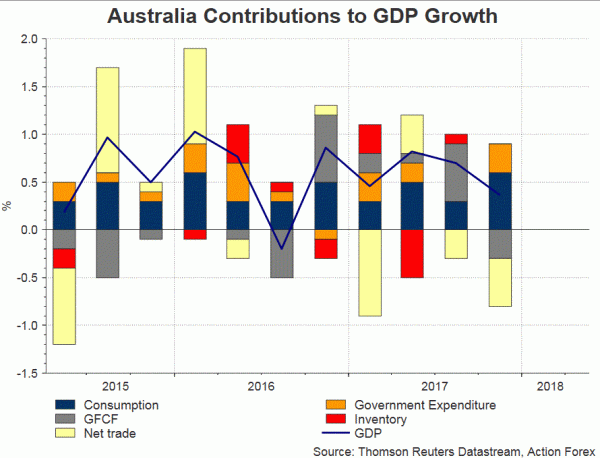 Headline inflation, at +1.9%, remained soft in the first quarter. Core CPI improved modestly to +1.9%. Regarding this, RBA noted that "the recent inflation data were in line with the Bank's expectations, with both CPI and underlying inflation running marginally below +2%. The central bank noted again that inflation should "remain low for some time, reflecting low growth in labour costs and strong competition in retailing". Meanwhile, it retained the forecast that CPI would rose "a bit above +2%" this year.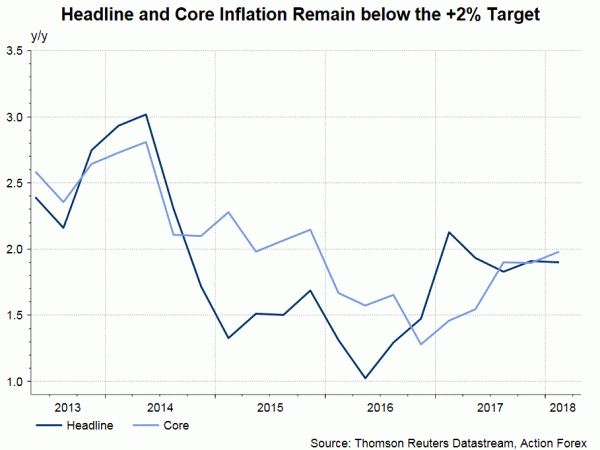 AUDUSD plunged more than -2% since the April meeting, offering additional easing to the economy. RBA welcomed this phenomena and repeating the warning that "appreciating exchange rate would be expected to result in a slower pick-up in economic activity and inflation than currently forecast".
Globally, RBA acknowledged that "The price of oil has increased recently, as have the prices of some base metals". This is in contrast with April's reference that "the prices of a number of Australia's commodity exports have fallen recently, but remain within the ranges seen over the past year or so".